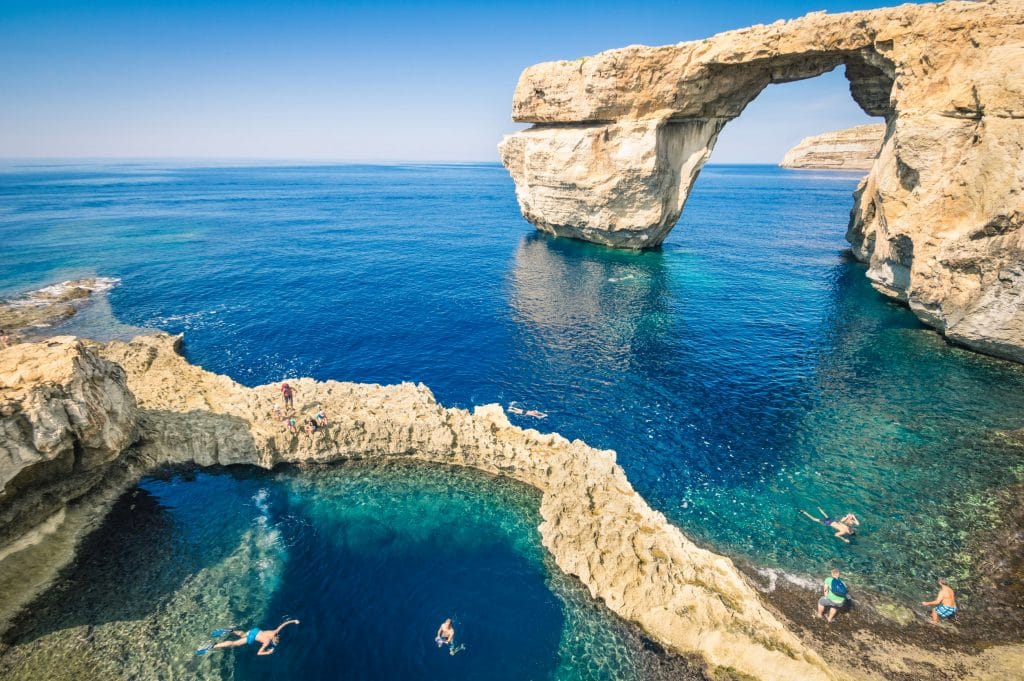 Maltese language is somehow unique in Europe as it is the sole European language that came from Arabic. Yes, the Maltese language is a mix of several languages such as English, Italian and Sicilian, but still its roots come from the Maghrebi Arabic, most precisely, the Sicilian Arabic. Maltese is the only Semitic language (other Semitic languages are Arabic, Aramaic and Hebrew) written in the Latin alphabet. On this page you will learn the Maltese basics, most common vocabulary, useful phrases, numbers and some phonetic tricks.
Languages in Malta: Maltese vs English
Malta is a bilingual country where the whole population are fluent both in Maltese and English. Maltese people are quite communicative so it will not be hard to establish an interesting conversation with the man on the cloths shop or the woman selling ice creams on the street.
All traffic signs, street signs, bus schedules, restaurant menus and shop names are all written in English so it will not be hard for you understand all written information in Malta and Gozo Islands.

Maltese numbers
Although Maltese numbers derivate from north African Arabic dialects, Maltese people do use English numbers more often. I found a very useful video on the Internet where you can easily learn numbers in Maltese.
Learn Maltese numbers
one – wieħed (masc.) / waħda (fem.).
two – tnejn / żewġ / żewġt.
three – tlieta / tliet / tlett.
four – erbgħa / erba'.
five – ħamsa / ħames / ħamest.
six – sitta / sitt.
seven – sebgħa / seba' / sebat.
eight – tmienja / tmien / tmint.
nine – disgħa / disa' / disat.
ten – għaxra / għaxar / għaxart.
eleven – ħdax / ħdax-il.
twelve – tnax / tnax-il.
thirteen – tlettax / tlettax -il.
fourteen – erbatax / erbatax-il.
fifteen – ħmistax / ħmistax -il.
sixteen – sittax / sittax-il.
seventeen – sbatax / sbatax -il.
eighteen – tmintax / tmintax -il.
nineteen – dsatax / dsatax -il.
twenty – għoxrin.
hundred – mija / mitt.
one thousand -elf.
million – miljun.